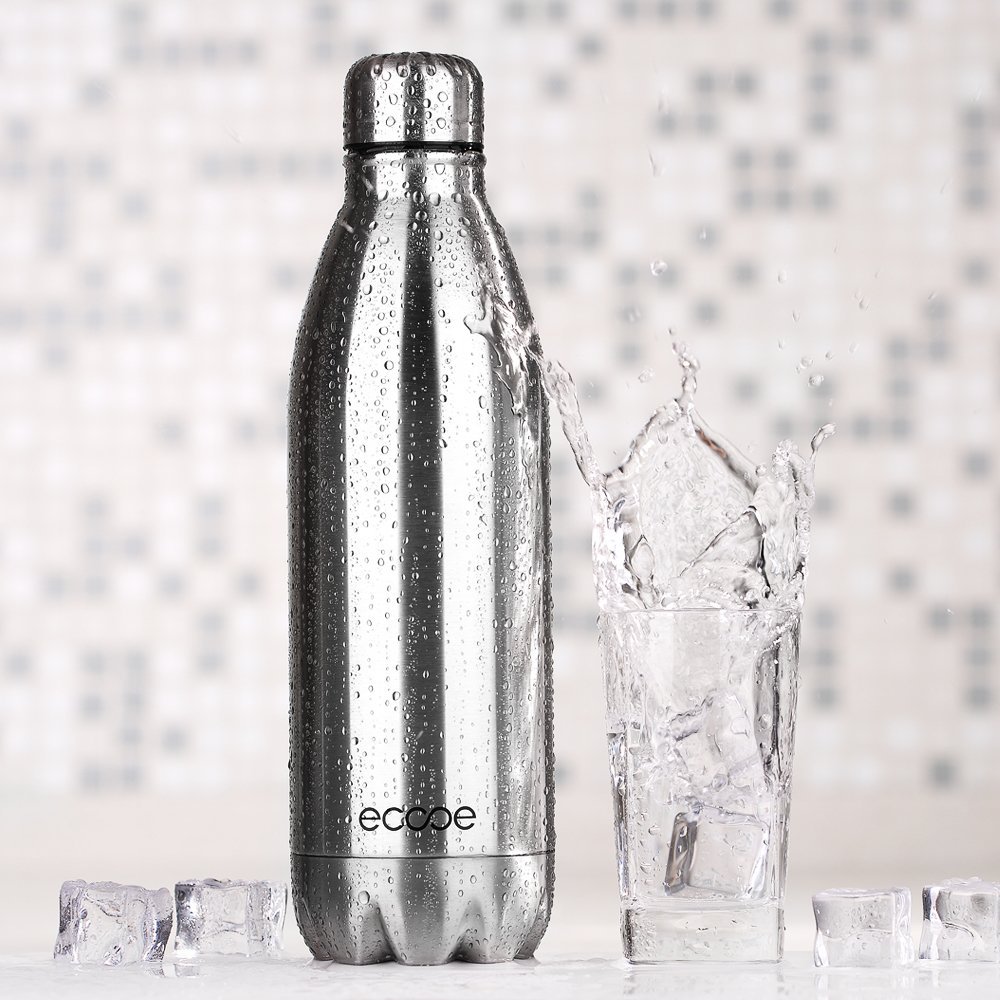 You not so ordinary water bottle is now here to serve you! yes! you heard it right? that the eco-friend shop called Ecooe.com had came out with this idea on giving the best water bottle we could have in the water today which they've called it Ecooe 25 oz Stainless Steel Vacuum Insulated Water Bottle. This product is not a usual, because they've uses some rarely materials for the water bottle we knew like the stainless steel but tough enough that couldn't breaks easily and they have the bottle quite handy to bring too thus every girls would love to have this, too..
One of the best features of the bottle is you can use it whether for your hot or cold water and it can conserve its temperature hence you can still have it, the water, base on the temperature you wanted be.. And the bottle itself doesn't moist plus it comes with a proper casing hence you dont have to worry about it as you placed it inside your purse, and speaking of which – you can bring the bottle anywhere and everywhere and fulfill your water needs every time..
Ecooe insulated water bottle is a hot item today for the gym rats too, for both men and women, because you can even put up your juices, induce water in fruits and even your whey protein in it – all gone well and you can have it stay to the bottle for 3 days long without smelling rotten for your fruit induced water.
For more information about this stainless steel insulated bottle you may check out their main website or see their product's description over Amazon for your own convenient.